– Pop-up architectuur krijgt steeds meer behoefte aan mobiliteit en dat dat precies  het aspect is waar mo systeme op inspeelt.
– Al onze producten zowel gehuurd als aangeschaft kunnen worden.
– Voor de modulbox geen bouwvergunning nodig heeft. Sommige eventcontainers hebben een bouwvergunning nodig.
– Dat wij zelf onze producten produceren en ontwikkelen.
– Onze producten ook in Italie, Oostenrijk, Zwitserland,Amerika, nieuw zeeland en Canada kunt huren.
– Wij dusdanig in de kwaliteit van onze producten geloven dat we bereid zijn om onze producten terug te kopen.
– Een 3d grafic specialist in huis  hebben om uw ideeen te schetsen.


I enjoy leading the team with creative ideas and experiencing our customers' satisfaction and appreciation first-hand. I also really like guiding the project team through difficult tasks and take pride in keeping time and budget throughout the entire implementation phase. To us, good implementation also means taking environmental responsibility – both on our production site in Berlin and with our partners worldwide.
I enjoy managing our customers' projects, because that allows me to fully contribute to the production processes with my technical know-how, making sure that we meet our clients' needs. We carry our customer's wishes into effect, properly and professionally. Our success in the global market is owed to the fact that we are reliable: you can count on us. Our team also benefits from this – both on and off work.
Ons team in Berlijn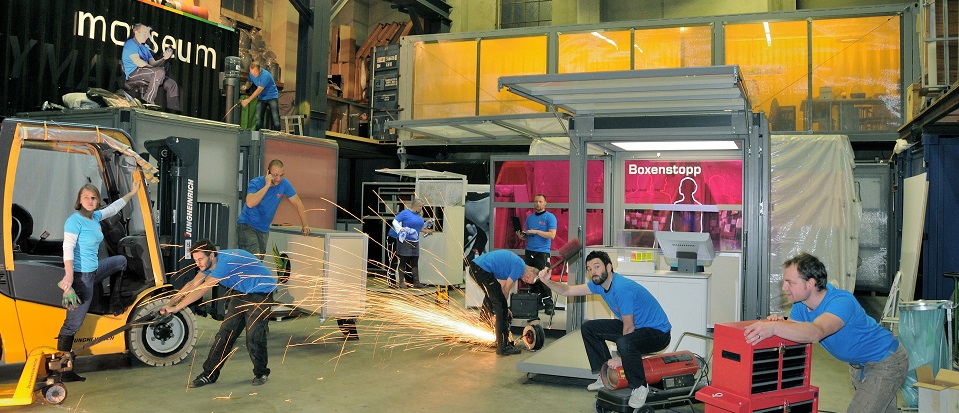 MO SYSTEME EN MVO
Saving the environment has very high priority for mo systeme. We develop high-sustainability products, i.e. our products are very durable and highly recyclable. All of the systems that we produced and brought to the market after 2005 are still in use today. Our systems can be rented and thus achieve a maximum of utilization and efficiency.
Kwaliteit is duurzaam
We are so sure of our products' quality that our warranties go beyond the norm. We are also prepared to buy back products and refurbish them.
Our production and transport processes are environmentally friendly. Our organization gives the environment a prominent position: from the production site in Berlin via marketing and sales to logistics. The design and production is geared towards minimizing or even avoiding using or creating environmentally harmful substances.
Our products are optimized for transport and installation: This applies to all our logistics solutions, ranging from individual transports to container transport to transport by ship. Our sales staff do not use cars. Instead, we use public transportation and rent cars only when necessary. The main means of transportation for the mo systeme staff in Berlin is the bicycle.
Recycling, afvalreductie en energiebesparing
Wij integreren overwegingen met betrekking tot duurzame ontwikkeling in het besluitvormingsproces van de onderneming en houden rekening met milieuoverwegingen in alle activiteiten die een directe of indirecte invloed op het milieu kunnen hebben. We doneren  al onze 'left-over materials' leveren wij aan kustenaars, studenten en non profit organisaties.
Gecertificeerd "Sustainable Company powered by FAMAB"
Sinds 2013, is mo systeme gecertificeerd als een"Sustainable Company powered by FAMAB en  'the German Federal Environment Ministry and the German Federal Environment Agency'.